The Daleview Feet Swim Team Takes Top Honors in the July 4th Takoma Park Parade
I had a great time organizing the "float" for the team. We had about 40 kids help decorate the truck. Despite the heat, they all marched and cheered the whole way! We won first place in the kids' division and everyone had a blast! Go FEET!
What I'm watching:

Russian Doll - a drama/comedy starring Natasha Lyonne (remember her from American Pie?) as a hard-living native New Yorker caught in a Groundhog Day-esque loop, trying to solve the mystery of why she must keep reliving her 36th birthday party. Captivating and fresh, cheeky and touching at the same time!
What I'm reading:

The Nest by Cynthia D'Aprix Sweeney - a light read about a marvelously dysfunctional family and how they cope with sibling discord after the eldest son is involved in a scandal and has to go to rehab. My husband and I are taking turns reading it out loud to each other. Even better than Audible!
Here's why this housing downturn is nothing like the last one:
•
The housing market has cooled off a bit after an incredibly hot stretch fueled by the pandemic. That doesn't mean it's about to be 2007 all over again.
• America's housing market is in far better health today. That's thanks, in part, to new lending regulations that resulted from that meltdown.
• There aren't as many risky loans or mortgage delinquencies, although high home prices are forcing many people out of the market.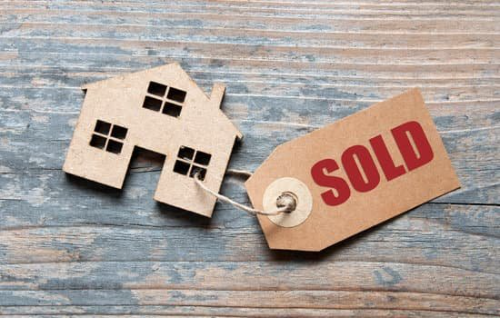 Homeownership Is a Great Hedge Against the Impact of Rising Inflation
If you've been thinking about purchasing a home this year, you're probably wondering if you should continue down that path or if it makes more sense to wait. While the answer depends on your situation, here's how homeownership can help you combat the rising costs that come with inflation.

• Homeownership helps you stabilize one of your biggest monthly expenses
• Investing in an asset that historically outperforms inflation
Read more on KCM
Best of Summer: 8 Cool Ways to Cool Down Indoors

Can't stand the heat? No sweat. Here are some fun, new—and air-conditioned—things to do in the DMV. Highlights includes the National Building Museum's annual Summer Block Party—this year theme is "Shakespeare's Playhouse." Check out the full list of ideas HERE.
| | |
| --- | --- |
| | Fun ways to fill the long, not-so-lazy days of Maryland summer! |
Should You Renovate Your Home
Before Putting It on the Market?
There's a big difference between renovating a home and updating it. The former involves a more dramatic execution -knocking down walls or retiling an entire bathroom. Updating is making cosmetic changes such as painting a kitchen or replacing a light fixture. Renovating is, obviously, much more expensive and time-consuming than updating, and that's why many sellers resist it when they're listing their home. But before making any major renovations, ask your real-estate pro if the money you plan to spend can be recouped in the selling price.
Amazing Landscaping Ideas to Create an Enchanting Outdoor Space

Thoughtful landscape design is the key to creating an outdoor oasis, whether you have a tiny courtyard in an urban area or a sprawling estate in the country. Read on for inspiration that will pave the way to better landscape design for every size and style.
Summer Flowers to Turn Your Garden into the Outdoor Space of Your Dreams

There's nothing like a garden full of gorgeous flowers that can withstand the summer heat. From the captivating aromas to the arresting colors, this roundup of the best summer flowers is all you need to begin designing the perfect garden. Think tall delphiniums, cheery yellow lantanas and much, much more.
© Compass 2022 ¦ All Rights Reserved by Compass ¦ Made in NYC
Compass is a licensed real estate brokerage that abides by Equal Housing Opportunity laws. Information is compiled from sources deemed reliable but is not guaranteed. All measurements and square footages are approximate. This is not intended to solicit property already listed. Compass is licensed as Compass Real Estate in DC and as Compass in Virginia and Maryland. DC office: 202.386.6330. Maryland office: 301.298.1001. Photos may be virtually staged or digitally enhanced and may not reflect actual property conditions.